Those whom I love I rebuke and discipline. So be earnest and repent.  
?Revelation 3:19(NIV)

---
Lord's children who keep His instruction are in the way of life.
God treats those who endure His discipline as His children.
Do not despise the discipline of the Lord, because He disciplines those whom He loves.
Turn away from all that is unpleasing to the Lord and live for Him.
#DailyDewsofHope #DailyDevotion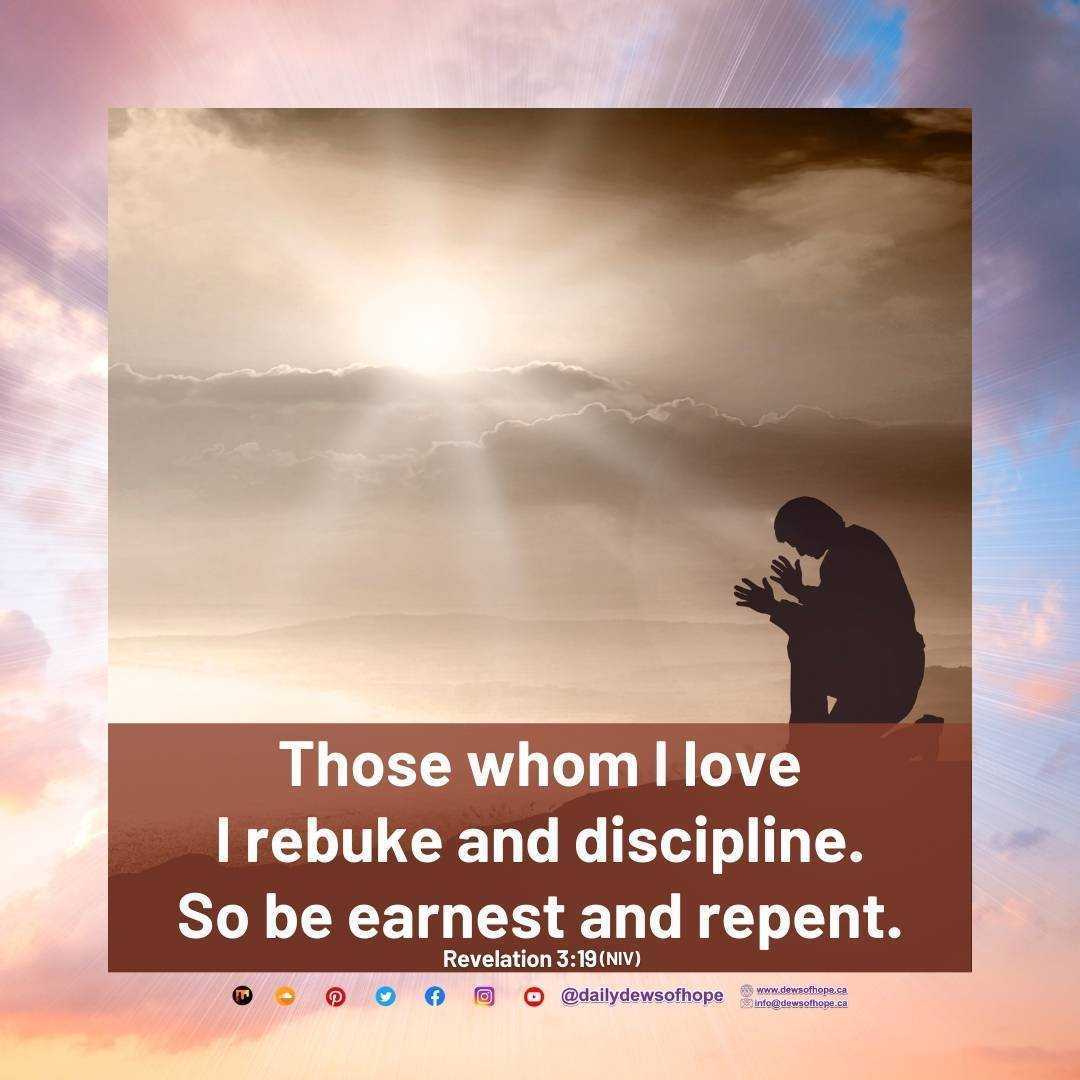 Please follow and like us: