…consider what great things He has done for you.
📖1Samuel 12:24 (NIV)
Thank the Lord for guiding us through these difficult days in a wonderful and miraculous way.
It is God's grace that keeps us from being annihilated.
We survive daily by the endless mercies of God.
Let's be thankful to our Loving Father for the good things He has done so far.
#DailyDewsofHope #DailyDevotion
🌐dewsofhope.ca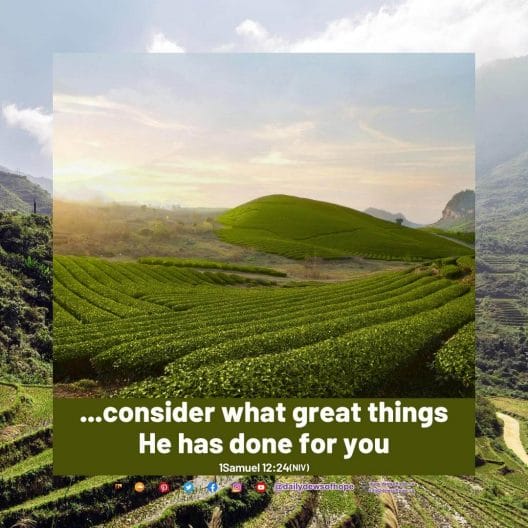 Please follow and like us: