Since we are receiving a kingdom that cannot be shaken, let us be thankful, and so worship God acceptably with reverence and awe. 

📖Hebrews 12:28(NIV)
---
The Lord delights in those who fear Him, who put their hope in His unfailing love. 
Only those who do the will of the Heavenly Father will enter the kingdom of heaven. 
If you are faithful with a few things, Lord Almighty will put you in charge of many things. 
In Christ, we were also chosen, having been predestined let's live according to God's will. 
#DailyDewsofHope #DailyDevotion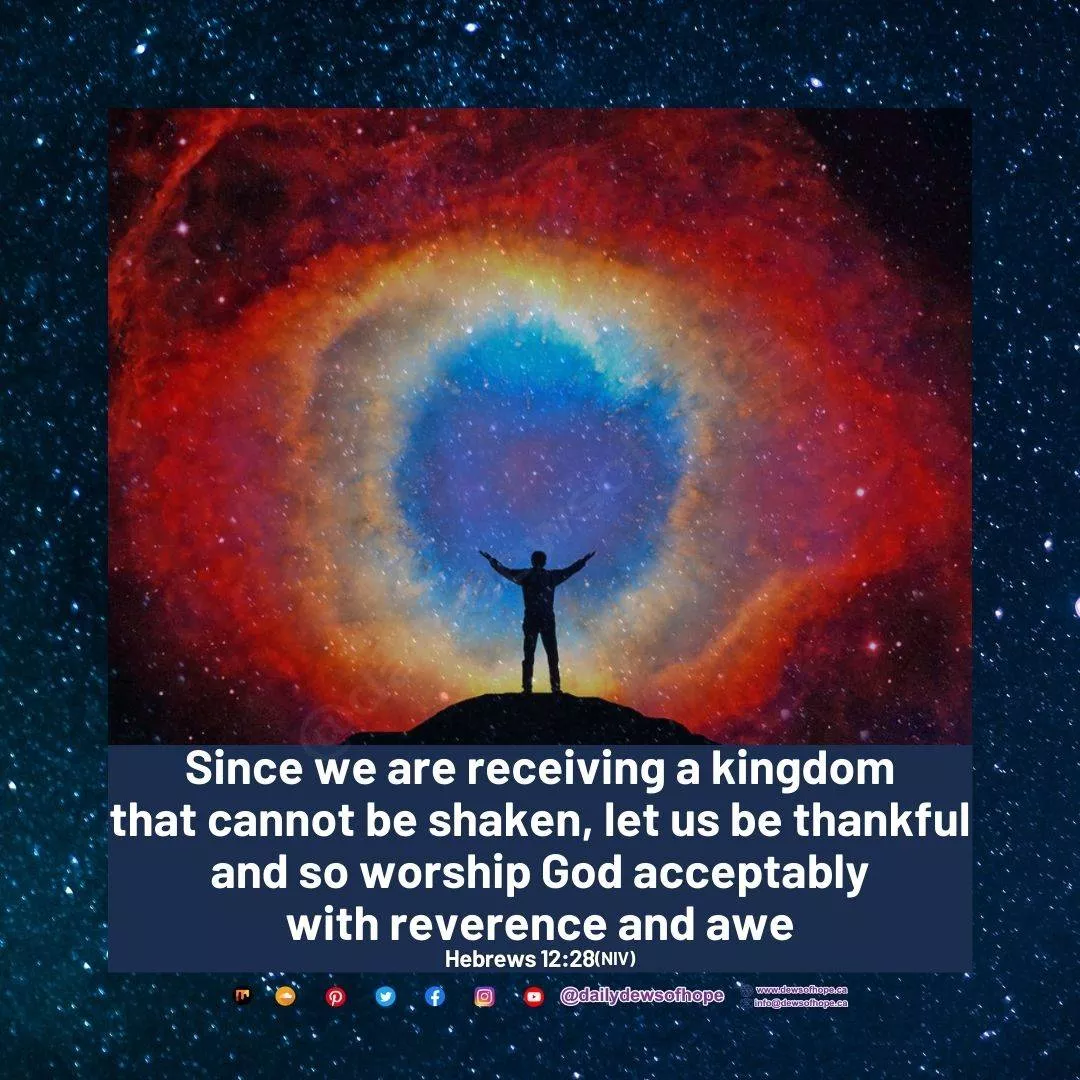 Please follow and like us: