You would be fed with the finest of wheat; with honey from the rock I would satisfy you. 
📖Psalm 81:16 (NIV)
Surrender to the Lord your life which seems like a dry desert. 
Return to the Lord wholeheartedly, and He will remove your past troubles to make you prosperous.
If you seek first the kingdom of God and His righteousness, He will meet all your needs.
Those who seek the Lord lack no good thing.
#DailyDewsofHope #DailyDevotion
🌐dewsofhope.ca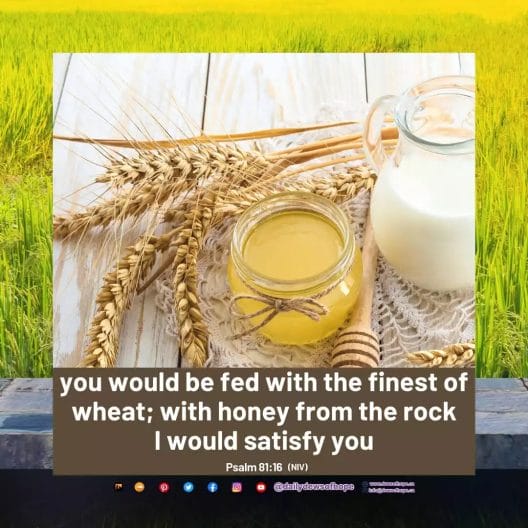 Please follow and like us: