Return to your fortress, you prisoners of hope; even now I announce that I will restore twice as much to you.
📖Zechariah 9:12(NIV)
The Lord Almighty has thought of us to give us what we have hoped for in the Lord.
Our Lord gives rest to all the weary and burdened who come to Him.
Let us return to the Lord who heals us and bind up our wounds.
The Lord who never drives away those who come to Him will bless us with a double portion instead of our shame.
#DailyDewsofHope #DailyDevotion
🌐dewsofhope.ca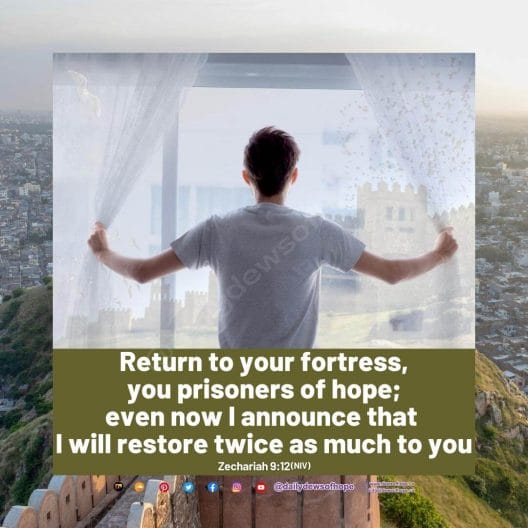 Please follow and like us: